https://www.youtube.com/watch?v=SoUwPj1H1WI?mute=1;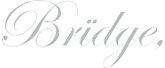 souffle de verre
Blowing glass, blowing life, this is the passion that has driven Brigitte Bonnave,
the creator of Maison Brïdge, for more than 20 years.
Combining a precise gesture with a spirit of continuous innovation, she constantly invents unique,
customised pieces of art, blown and shaped by hand.
Rewarded by the SEMA prize, she collaborates with the greatest
French Haute Couture Houses, around thirty in her career.
She has created and shaped an exclusive know-how related to inclusion of precious
materials in the heart of the glass, a technique of which she alone holds the secret.

But what does Brïdge mean?
It is the bridge between breath and creation, it is the proximity of light and
beauty is the encounter between traditional gestures and innovation, it is the
link between material and elegance, it is the expression of time and soul.
The raw materials are borosilicate glass tubes and rods, lead free glass, transparent or colored. When the glass reaches a temperature of 1200 ° C, thus, it can be shaped, massed, curved, crumpled, stretched, inspired, exhaled, breathed …
Thanks to the hands which guide the glass and the tools, thanks to the sound of the flame, thanks to the short or prolonged breath, the glass becomes rounded and takes shape. After annealing, the piece can then be treated : irisation, mother-of-pearl, sandblasting, inclusion of précious metals.
To meet the specific needs of each project, in unique art pieces or in limited editions, it is essential and precious for me to go as far as possible in know-how, excellence, beauty, creativity and also poetry. 
How the customisation of a
unique creative project is built?



Through exchanges, dialogues and listening to your needs and discovering your universe and translate into proposals for blown glass pieces,

By working closely with all the players to offer you truly tailor-made projects,

By allying hand gestures, nobility of materials and inspiration of the spirit : the recipe to infuse harmony and emotion into the heart of my art pieces.